Croy Klein got his start as a cam model four years ago and is rockin' it as a live stud! He's a Venezuelan muscle man with ripped arms and gorgeous ink on his skin. But it's what's 'down there' that is keeping his fans satisfied.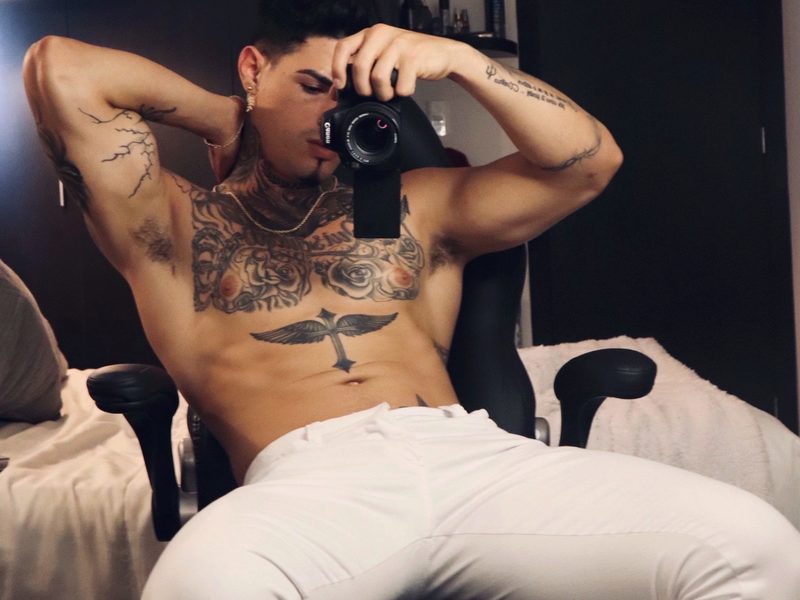 Audience members only have kind things to say about Croy and his private gay chat shows on OhMyButt.com. One of them talked about his yummy areas and how sexy he is on camera.
"I love Croy!! Such a sweet guy and OMG he has a really hot body and awesome tattoos, beautiful ass and cock as well. And he puts on one of the best shows that I have ever seen!!"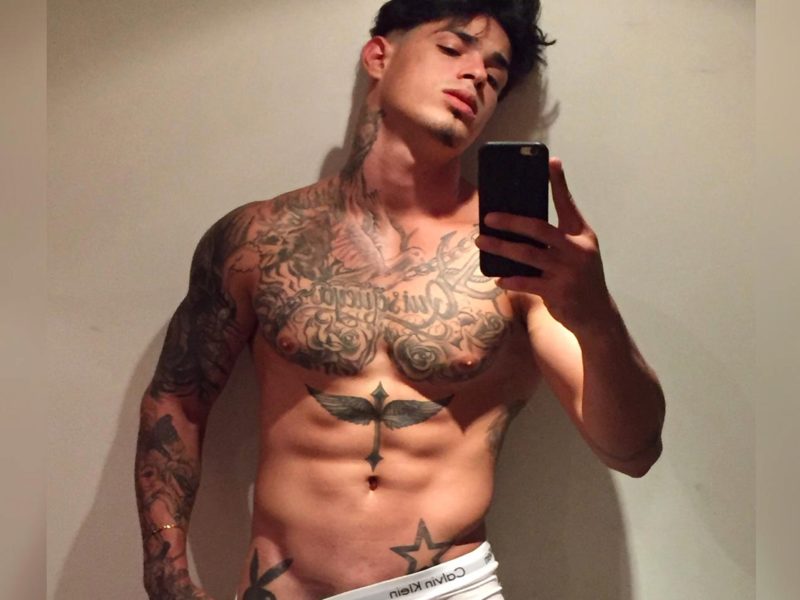 Croy can also get extra kinky for those who love to see some live challenges…
"He loves to cane but loves also to be caned hard. Just like at school, and boy, his performance is worth every penny. Before he even takes his second trainer and socks off which is taken off first you already cum not once but twice. God, I would book him any time and money is worth every penny. OMG"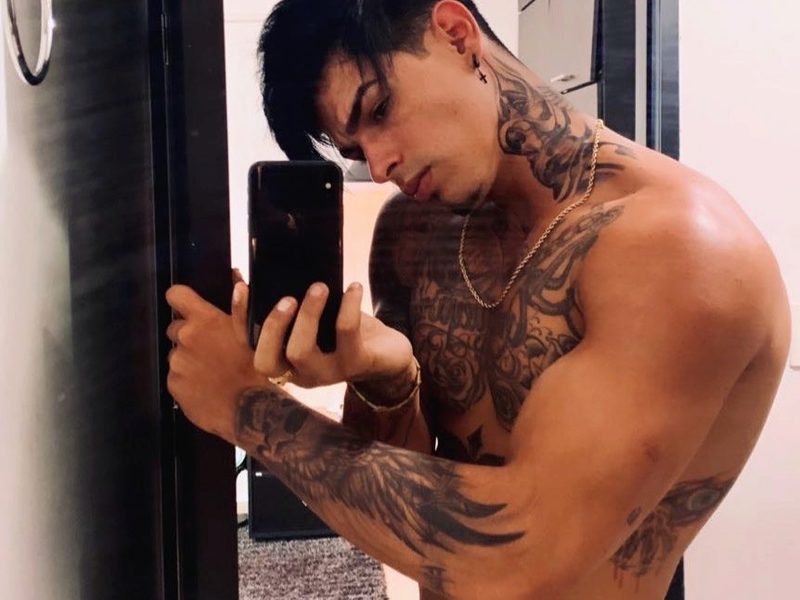 The best part is when he takes control as the master. Croy loves a sub who will follow his orders.
"I really love to have control of my slave, make him enjoy it and punish him when he deserves it," Croy said. "Let our instincts dominate us."
Keep it up, Croy!