"Let me belong to the naughty things on your mind."
Tyson Rich has been on gay cams for nearly two years. This Latin hottie became a cam model so he could grow as a person and it's definitely paid off. In less than two years, he turned into one of the most requested guys on OhMyButt.com and has given all kinds of naked shows online. With those tattoos, thick cock, tasty ass, and kind personality, Tyson is a webcamming star. He's all about exploring his wildest fantasies and loves it when someone else can join in.
In an exclusive interview, Tyson talked about why he loves camming, how his customers can seduce him, and the best way to make him cum. He also talked about how he's grown as a person as well as other fun facts about intimacy.
Be sure to find Tyson online and follow him on Twitter: @Tyson_RichF4F
Why did you decide to be a webcam model?
For the freedom this job offered me and the opportunity to grow in all areas of my life.
Best way for a customer to break the ice with you?
Treating me with respect from the beginning and being interested in more than my role as a model.
What do customers usually notice about you first?
The first things that stand out are always my muscles, my tattoos, and my smile.
What do you love most about being a cam model?
That I am an independent person and it requires me to grow on a personal level.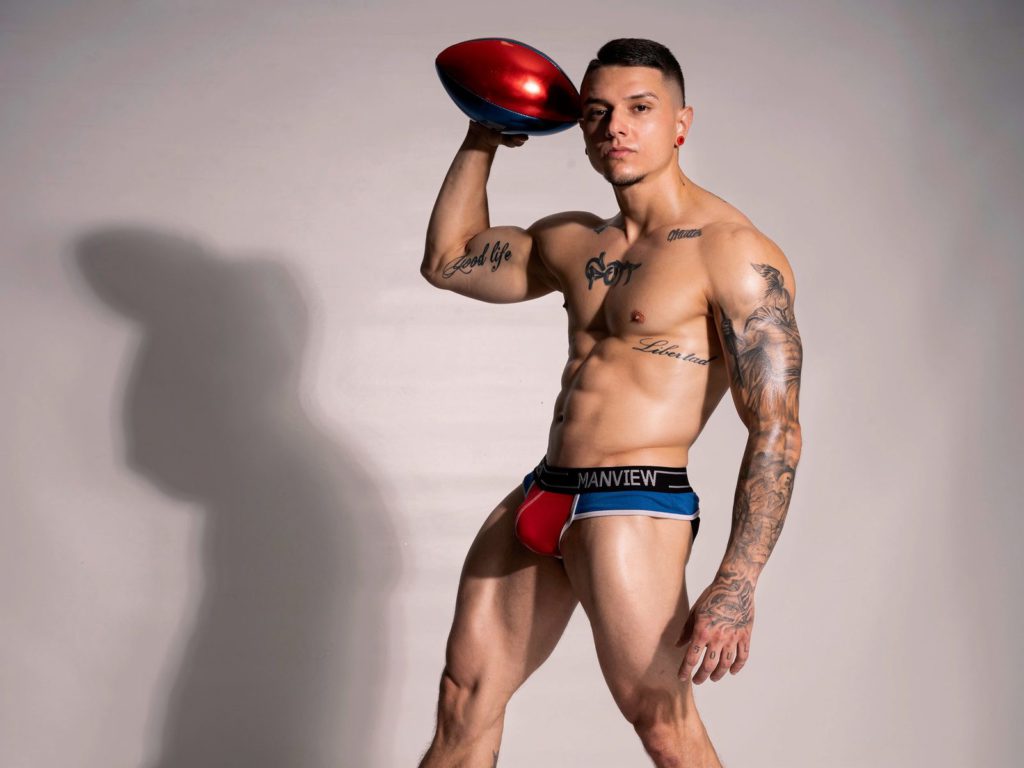 "Fulfill your dreams."
Best way to cool off when it gets hot?
When I'm hot, I like to take off some clothes and cool down a bit.
If I weren't camming, I would be a ___
Personalized trainer in the fitness area.
Where do you hope to be five years from now?
I hope to live off my investments and travel the world.
Say one sentence a customer must say to seduce you.
You are very valuable as a person and I would like to help you fulfill your dreams.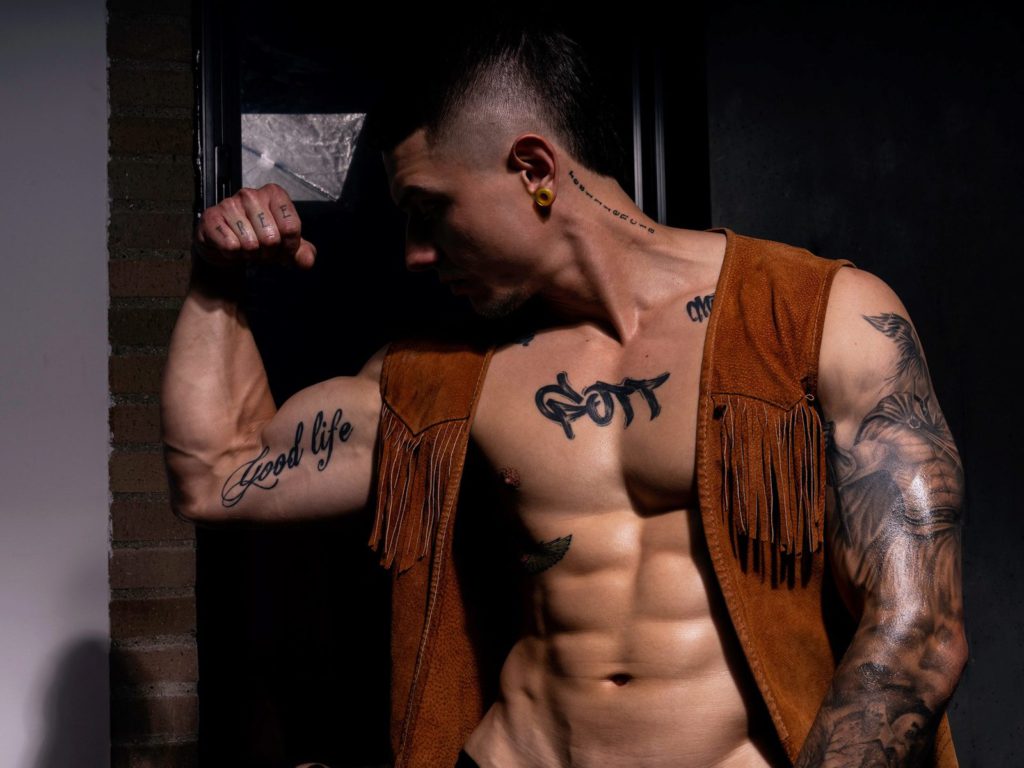 "Watching a porn video really turns me on."
What is your ultimate sexual fantasy?
Having sex in a skyscraper in Dubai with a view of the entire city.
How often do you cum when you're not on camera?
Only sometimes when I haven't had sex in a long time or given cum in a show.
Top or bottom?
Top
Best way to make you cum on cam?
With oil or lubricant and watching a porn video that really turns me on.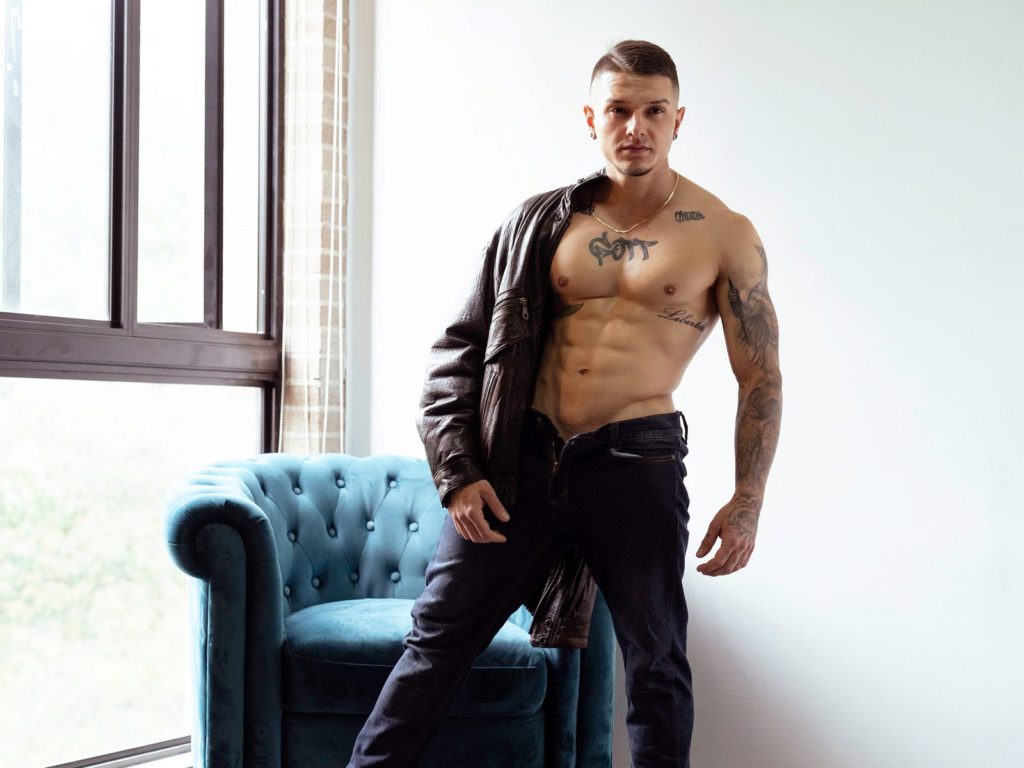 "A model who allows himself to get to know others to identify the best ways to please them."
Favorite hobbies?
Training in the gym, being in nature, discovering new places, and culture traveling.
How many tattoos do you have?
14
What's an unusual skill you have?
Make a vacuum- hide the stomach as much as possible until the ribs are noticeable- and make the veins sprout by flexing.
How would you compare yourself from the time you started as a cam model to where you are now?
As an insecure and self-centered model into a model who allows himself to get to know others to identify the best ways to please them and make them happy with the service he offers.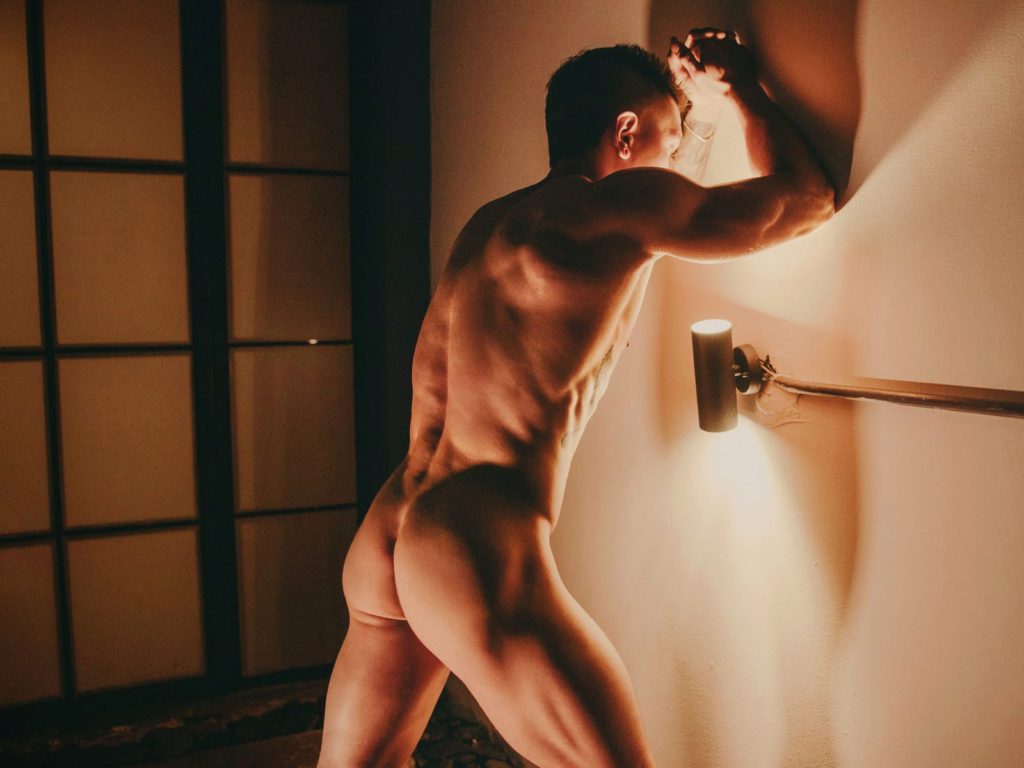 "Help me be one of the best models on the page."
What are your goals for the rest of 2022?
To get two permanent users who have me as their favorite model and whom I can make very happy with what Tyson Rich has to offer. Also, who can have a good friendship with them and who can help me be one of the best models on the page.
What is the best way to make you laugh?
With invented compliments.
What is your sexiest feature?
My smile and my look when I'm hot.
When was the first time you felt successful?
When I had my first fixed client who took me to long private rooms just to talk and I felt that it made him happy. Through him, I had my first fortnights.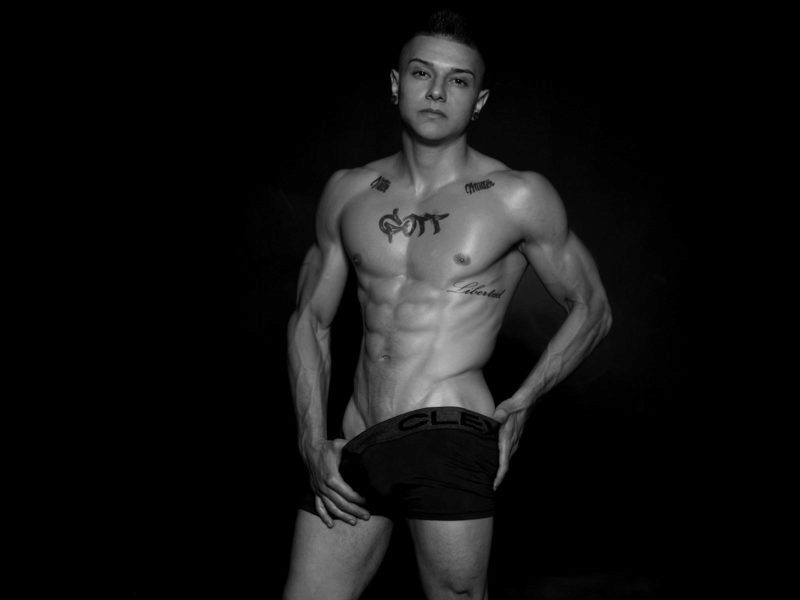 "I would like to transmit from somewhere in nature."
Was it intimidating the first time you were on webcam?
Yes. I felt very insecure in front of the camera and when talking to users.
What is something you would like to do on cam that you haven't tried yet?
I would like to transmit from somewhere in nature.
What is your favorite length of show?
For a sex show, about 20-25 minutes. To talk, it can be as long as it is.
Outfit that gets the most responses when you wear it on cam?
Skinny thong-type briefs, tight shirts with ribbed sleeves, briefs, and oil on my muscles.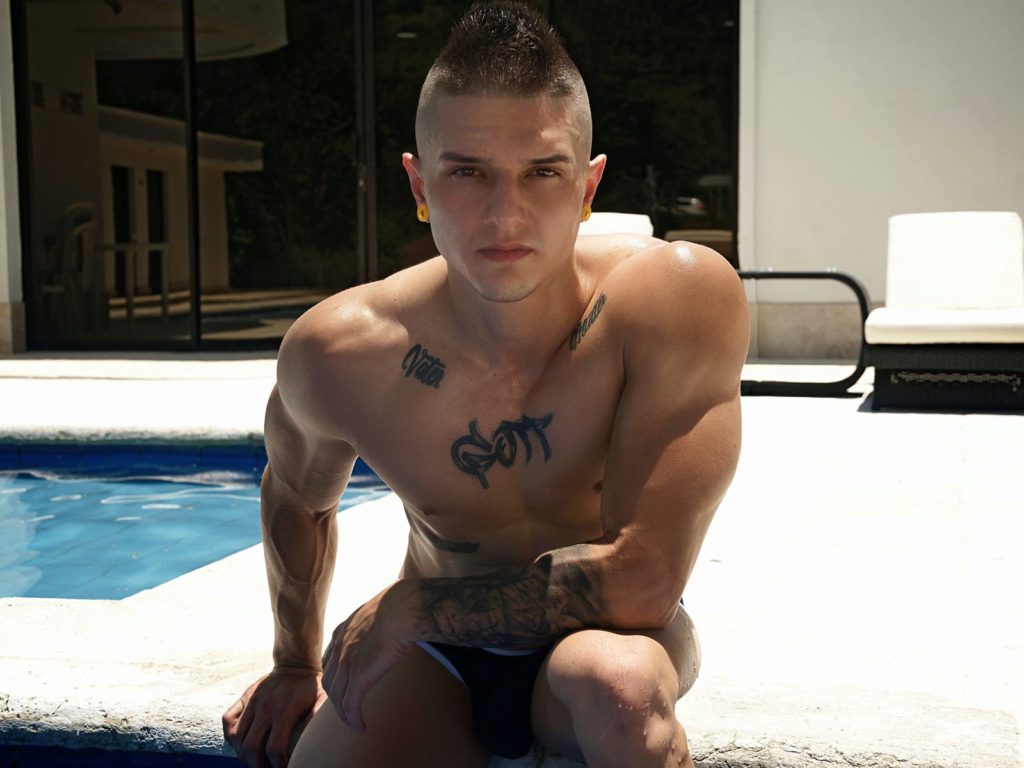 "Slow sensual dances with oil…"
What's the next thing you plan to add to your room?
I recently put in a blue neon light and I would like to change the sofa for a larger leather one.
Can you recall the sexiest moments you've had while camming?
The slow sensual dances with oil that ended with a cum show.
What is the first thing that goes through your mind when you're about to start camming?
That I want to feel good and eat while sitting in front of the camera so that this is reflected and I can connect with users.
What is the weirdest thing a customer has asked you to do?
That I lay down to sleep because it excited him to hear me snore.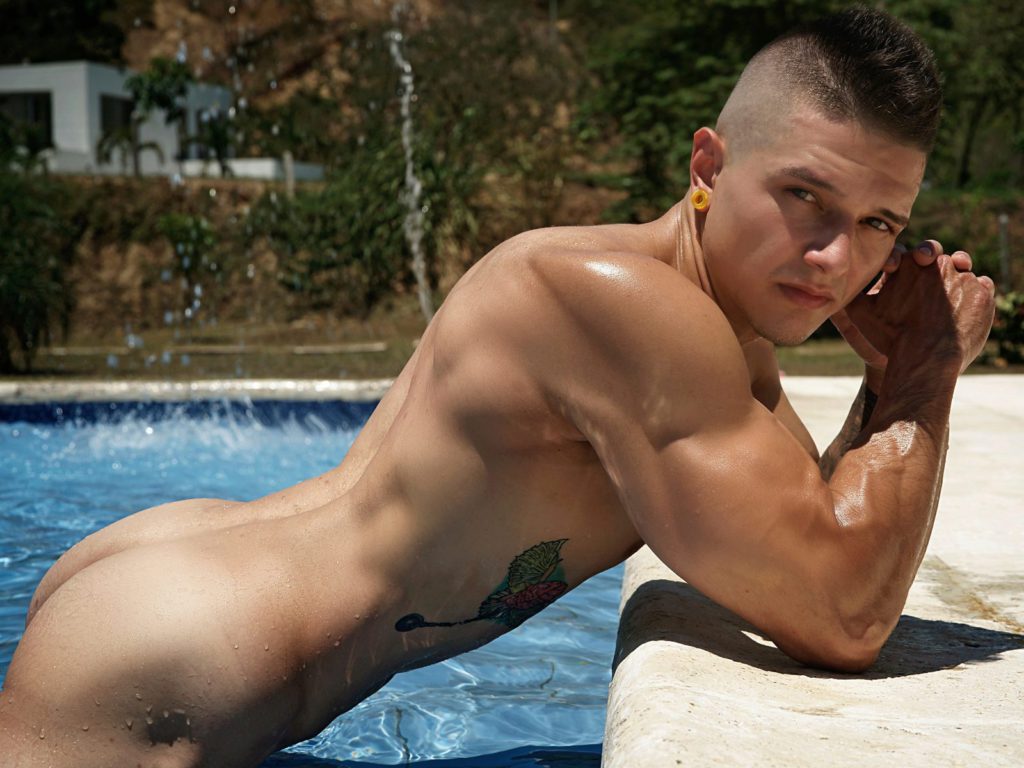 "I'm about to cum…"
What tips would you suggest for someone else who wants to be a cam superstar?
I could tell you that discipline is essential and that the model will grow according to personal growth as a human being.
Who are your other favorite cam stars?
For me, some of the best models are Belami Colton, Stefano, Croy Klein, Izzi, and Yanka Max.
What were you like before camming?
I was a person conditioned by the system with very limiting thoughts and unhealthy habits.
Biggest turnoff a customer can do?
Cut the show just when I'm about to cum.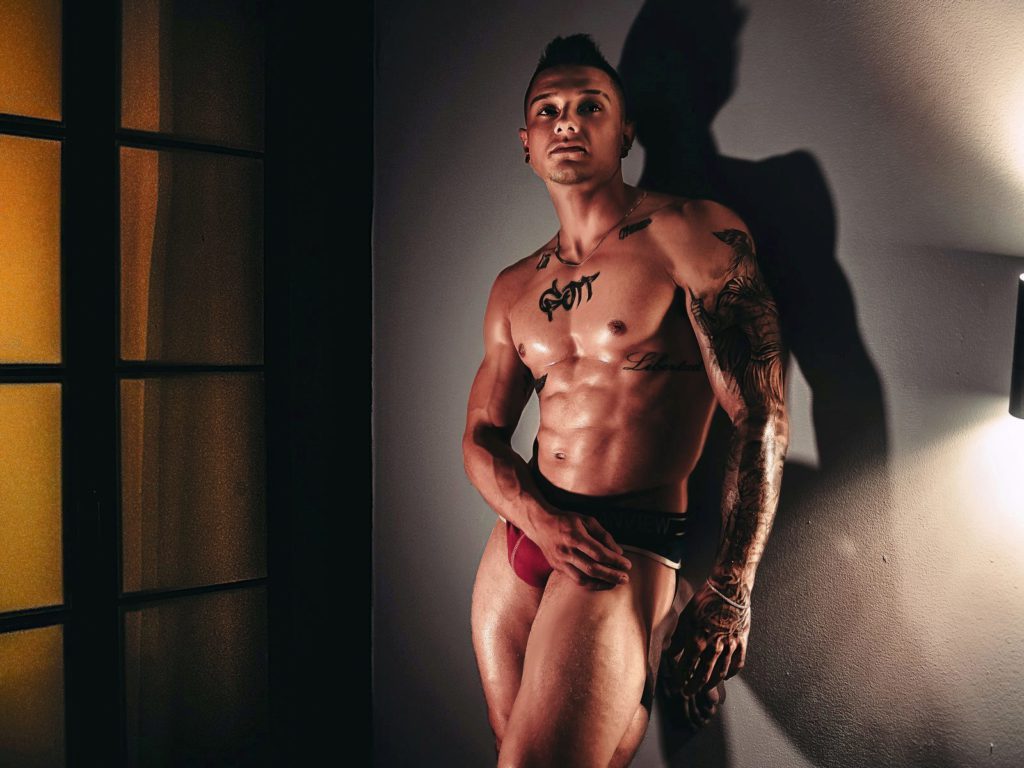 "Improve my quality of life."
Favorite summer activity?
Go to the beach or visit another city, be in nature, and with my family.
What's a summer activity you'd like to try?
I would like to go hiking in another country and get to know other cultures.
What are you proudest of?
To have become an independent person and improve my quality of life and that of my family.
Has anyone ever recognized you in public?
Yes, other models in the gym and a user in the gym too.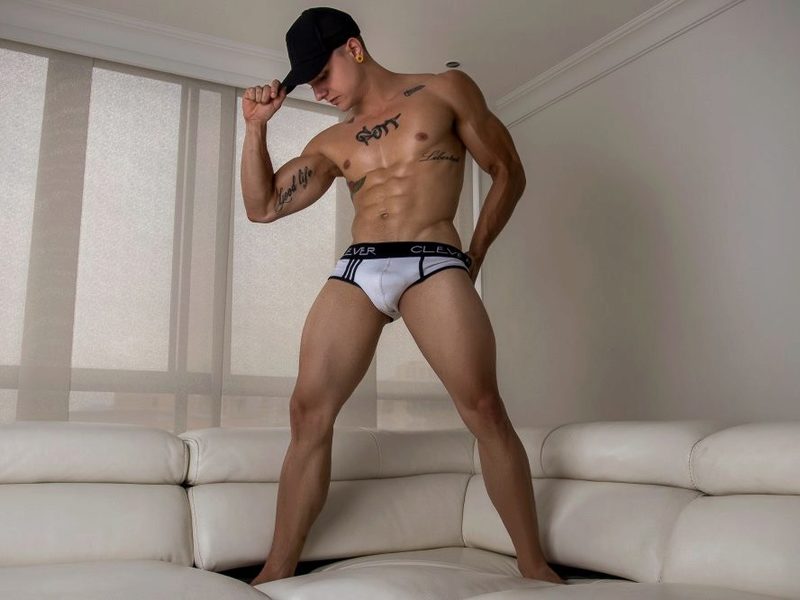 "I find tattoos quite attractive."
What languages do you speak?
Spanish only.
A trait about you that you wish customers noticed more?
About the way I perceive life and the universe through my life experience.
Physical feature you find the most attractive in another person?
I find tattoos quite attractive.
How do you stay positive when times get rough?
I practice meditation and the repetition of positive affirmations. Training also helps me a lot to channel stress.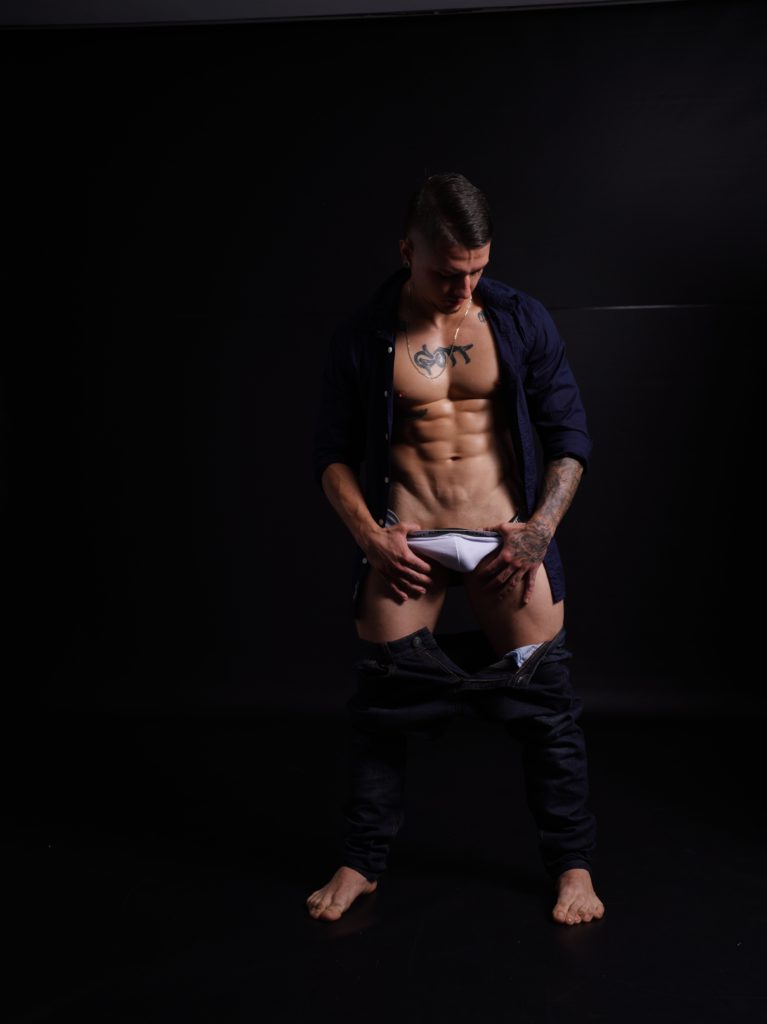 "Find the inner beauty we all have."
What is something you wish you were better at?
I would like to learn to invest and have a more entrepreneurial mentality.
What are your tips for anyone who wants to be as beautiful as you are?
Finding the inner beauty we all have.
What is the best way to make a dream come true?
Being disciplined without losing focus and having the certainty that it will be fulfilled.
Craziest place you have had sex?
On the scales in my mother's house while she was home.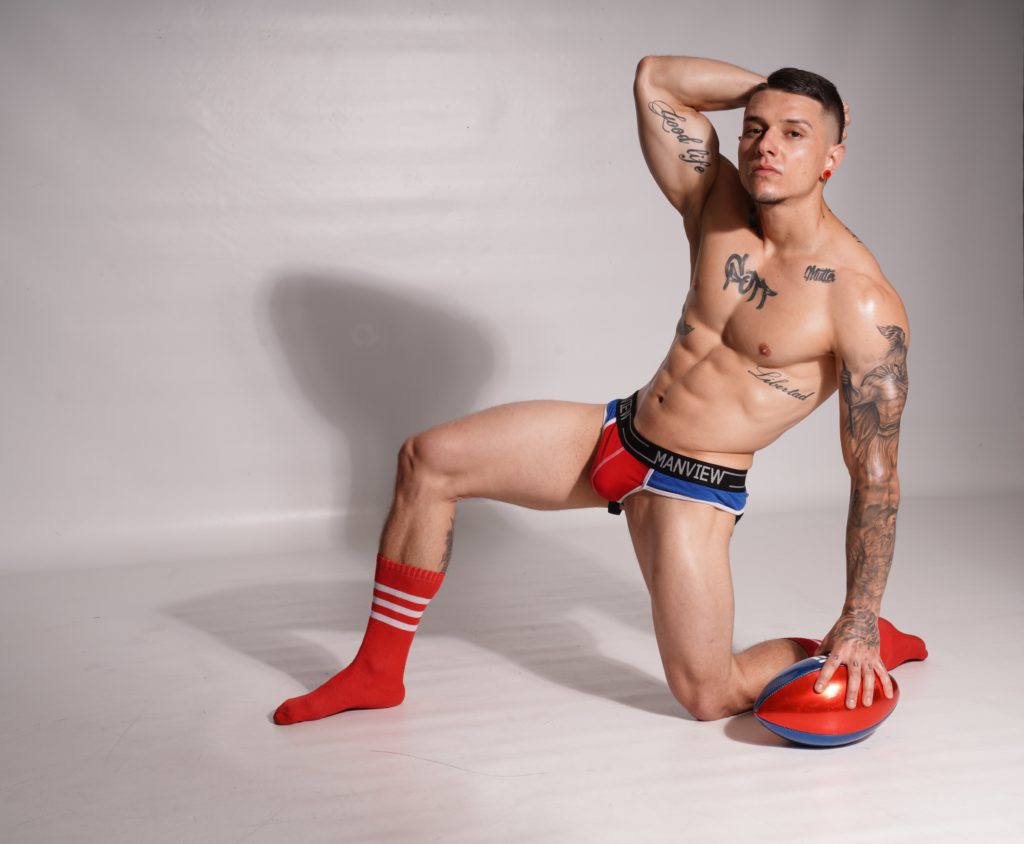 "Use your hand at the same time as your mouth."
What customer trait turns you on the most?
Letting the show flow without rushing.
What is the highest number of orgasms you've had in one session?
3
How did you lose your virginity?
With my first girlfriend from school at her house.
Best blowjob tips?
Lots of saliva and use your hand at the same time as your mouth.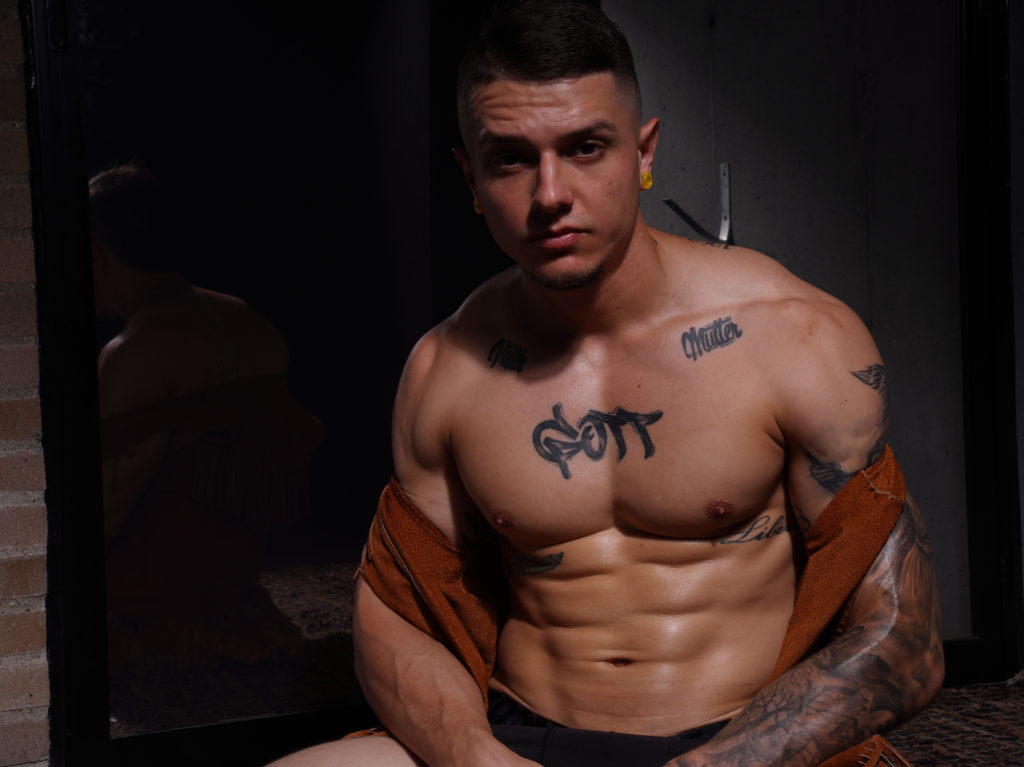 "Control the duration time during sex."
What does sexy mean to you?
To be sure of personal virtues and transmit them to others.
Have you ever tasted your own cum?
Yes…
Tips for a stronger orgasm?
Control the duration time during sex as much as possible before cumming.
Give oral or receive oral?
Receive.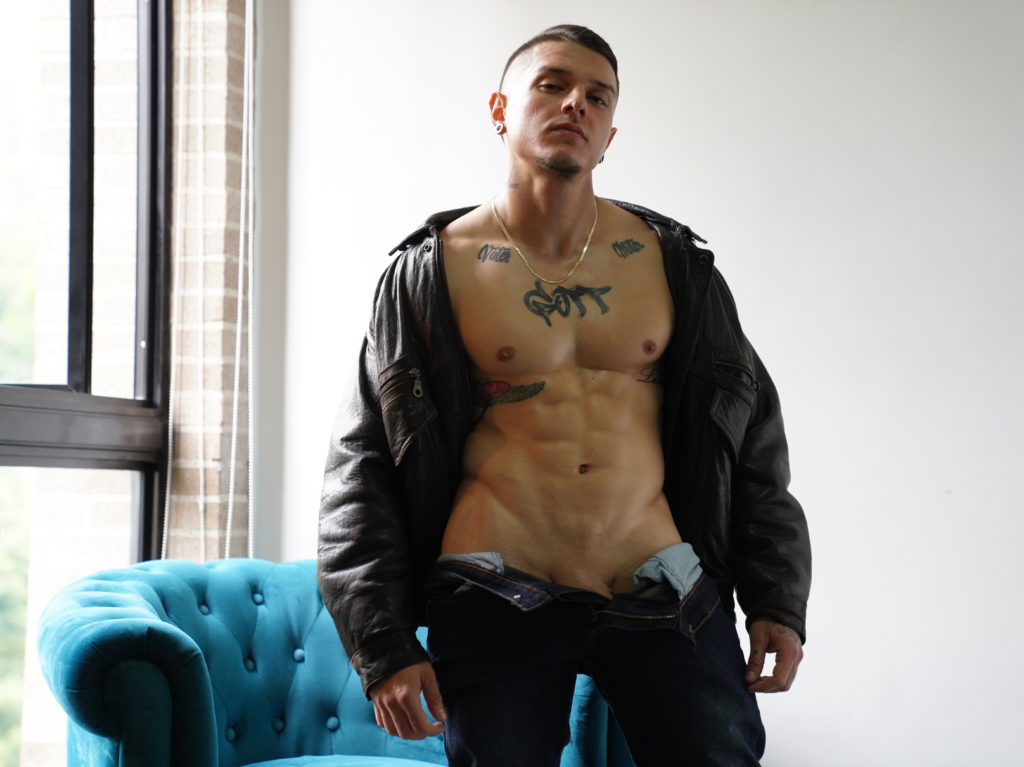 "I want my fantasies to be in line with yours."
How did you become so good at the art of seduction?
Knowing my personal attributes and applying them in the right situation.
Spanking or hair pulling?
Both.
Where do you want to go most on your next vacation?
The Dominican Republic.
How many days per week do you work out?
Usually 5 days, sometimes 6.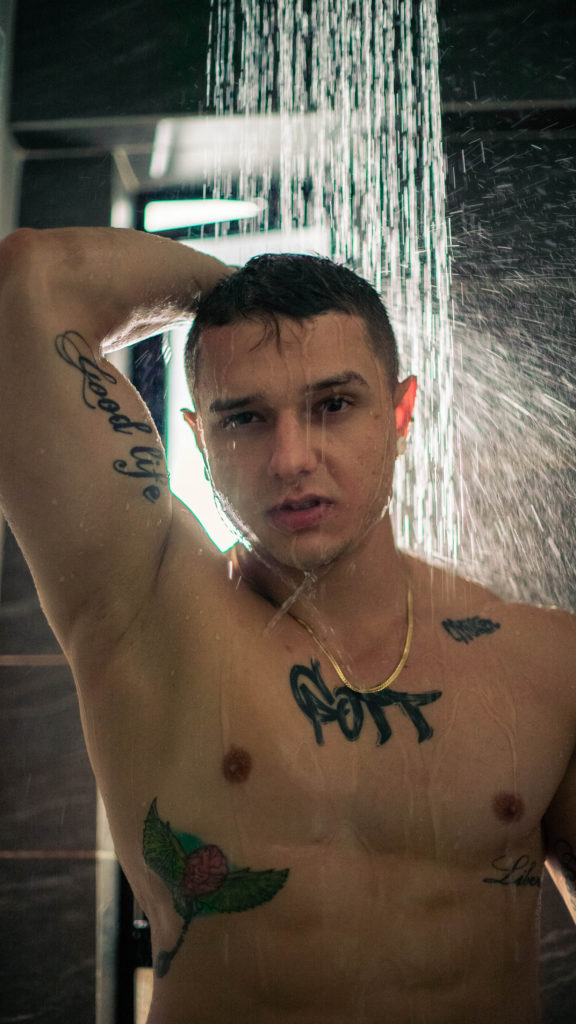 "I love swelling my muscles."
What are your best workout tips?
Prioritize proper nutrition and rest, and gradually increase training intensity over time.
Favorite sex position?
All fours and missionary.
Favorite spot to be kissed?
On the neck and ears.
Favorite role-play scenario to act out?
Teacher and student.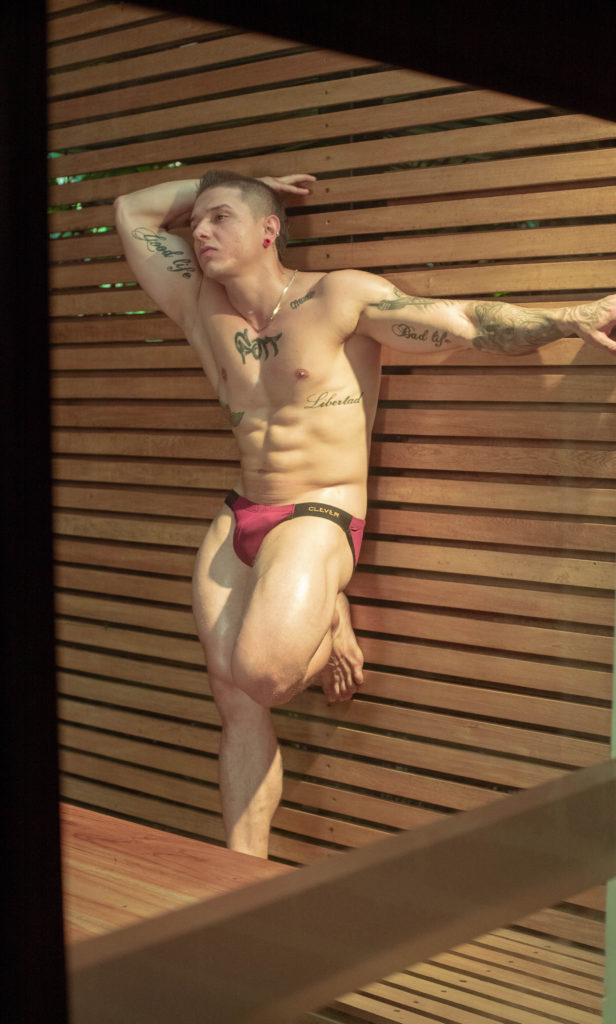 "A Latino with a very sexy and hot body."
Favorite kind of porn to watch?
Sexy face, fitness body, and shaped ass.
Favorite ice cream flavor?
Brownie!
Favorite Disney character?
Nemo!
Favorite alcoholic drink?
Beer!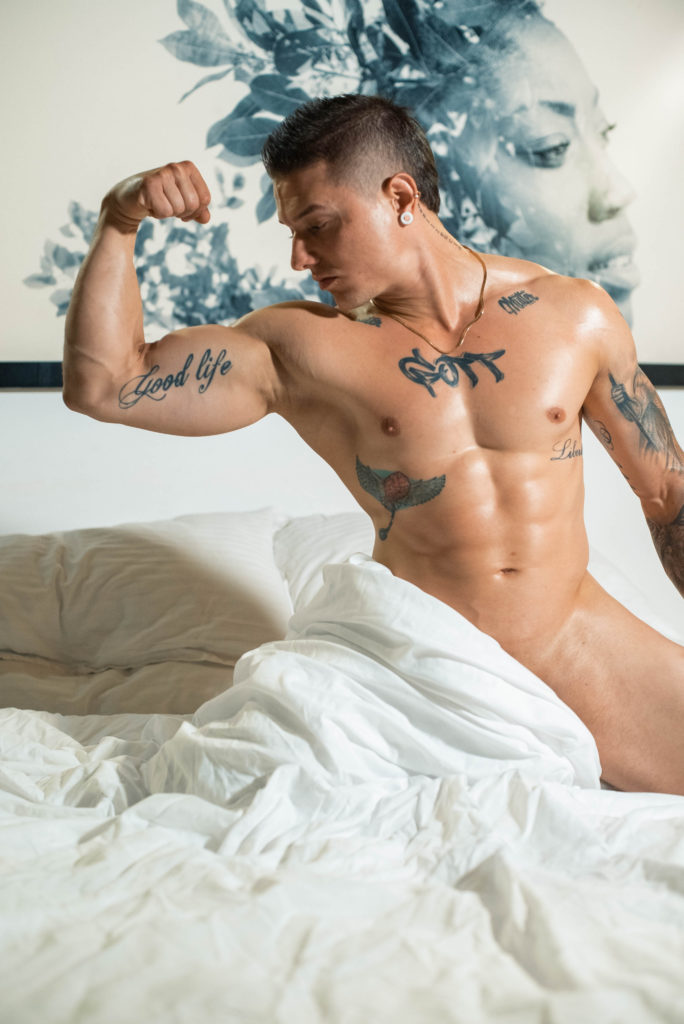 "A romantic dinner in the middle of the sea."
Favorite quote?
A success is a loser who never gave up.
Favorite body part to work out?
Back, biceps, and abs.
Would you rather stay home and watch Netflix or go out to a club?
Stay home and watch Netflix.
What does a perfect date look like to you?
A romantic dinner in the middle of the sea.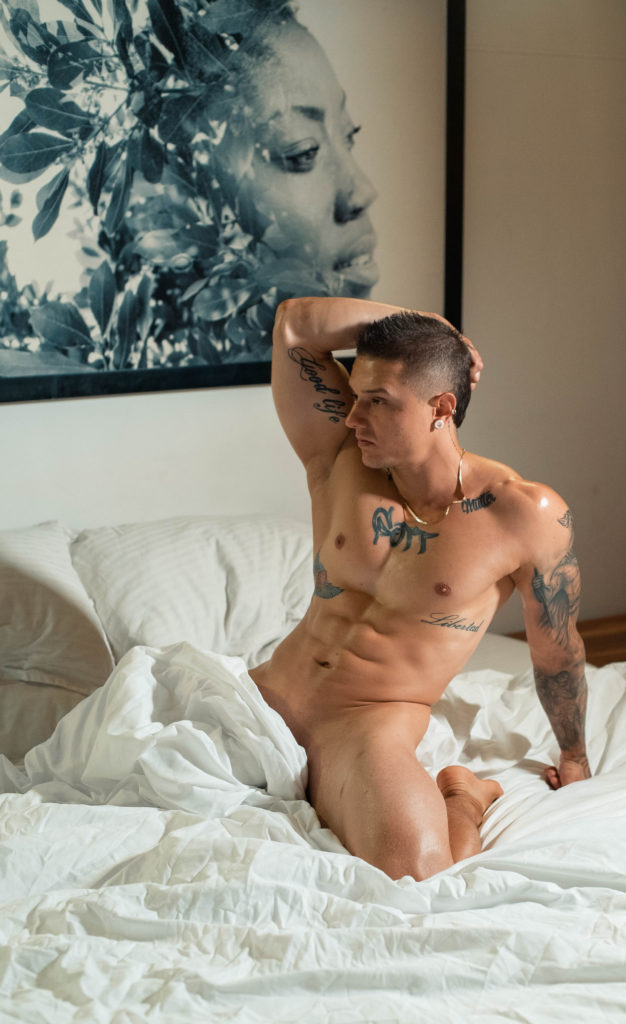 "I love hot and agitated bodies."
Best way to show affection?
With physical contact and giving me a hand in difficult situations.
What is your spirit animal?
Dog
If you could have one superpower, what would it be?
To fly and breathe underwater.
Who is your biggest role model?
Belami Colton