Brennan Abrams is an absolute stud. He's been camming on OhMyButt.com for just over two months and he's already one of the top BelAmi boys. He's got such a nice down-to-earth look about him- cool, easygoing, and loves a good butt show on gay cams.
In an exclusive interview, Brennan opened up on what it's like in the webcam world. Let's just say he's having a blast so far! With his good looks, nice ass, and fun personality, we see a star in the making.
Check out Brennan's full interview below!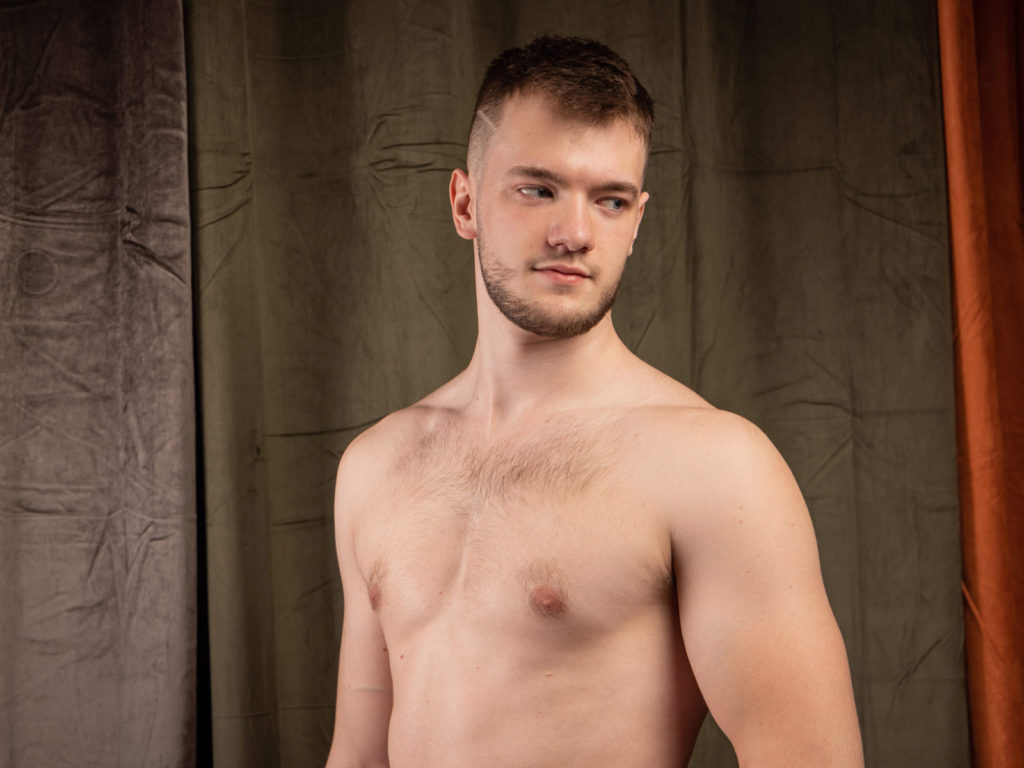 "I can be both your friend and your sex inspiration."
Why did you decide to be a webcam model?
Because my friend did it and told me that it's good work.
You've been camming with us for only a couple of months. How are you liking it so far?
I like it so much!
Was it intimidating the first time you were on webcam?
No, I knew it all before.
What is something you would like to do on cam that you haven't tried yet?
I don't know. I am new. Maybe some big dildo in my ass?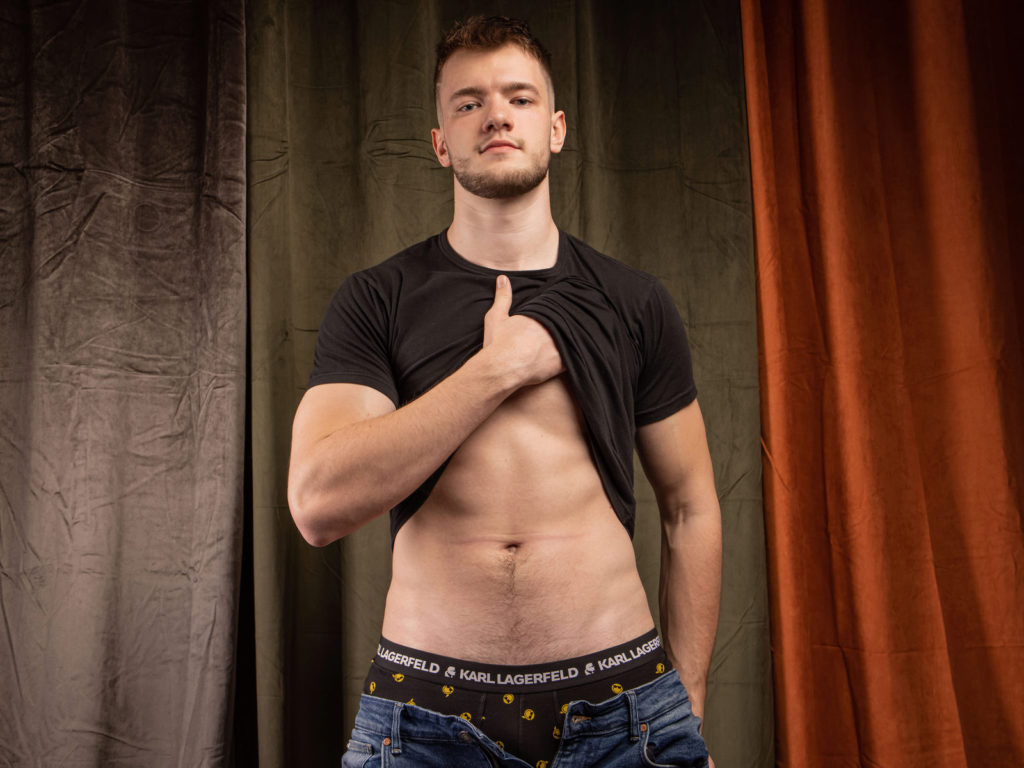 "…would love to try everything."
What do you wish someone would ask you in chat, but nobody does?
"Can I love you until the end?"
What do customers usually notice about you first?
My muscles and smile.
What do you love most about being a cam model?
Work in my room, communicating with people, and horny jerking.
Favorite summer activity?
Football, beach volley, and outside workouts.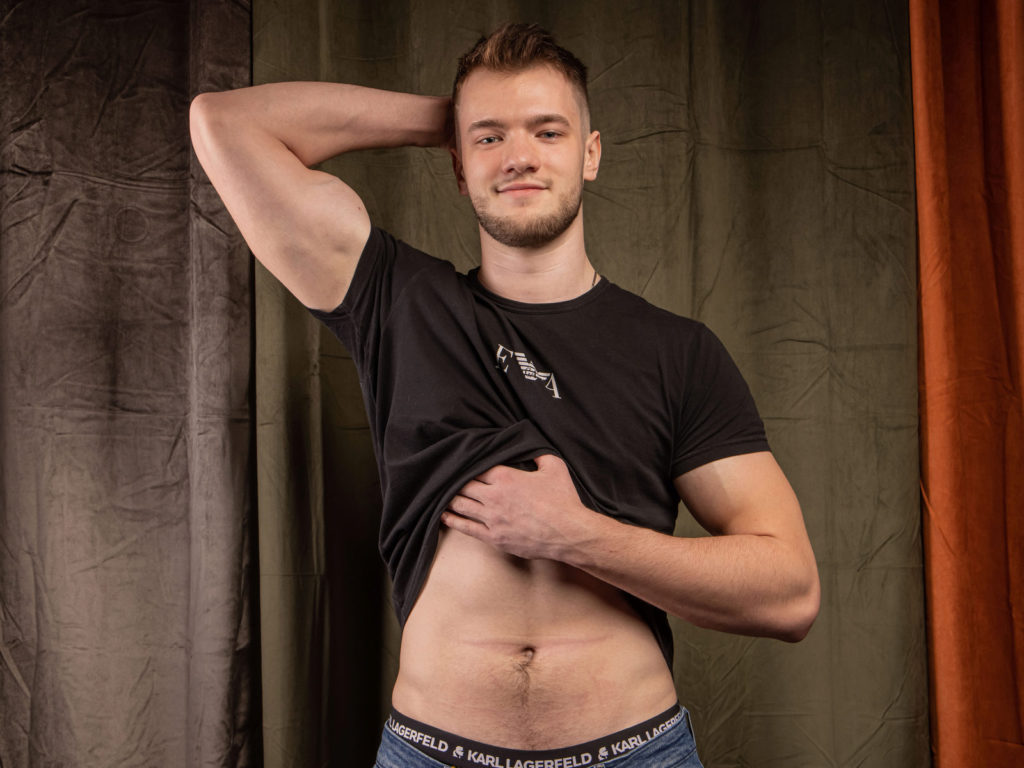 "Want to explore my body in every possible way."
How do you like to cool off when it gets hot?
Dick in fridge.
Any naughty summer memories?
Parties and fucking in the bathrooms.
If I weren't camming, I would be a ___
Master.
Where do you hope to be five years from now?
Living like this, but with more money and more love.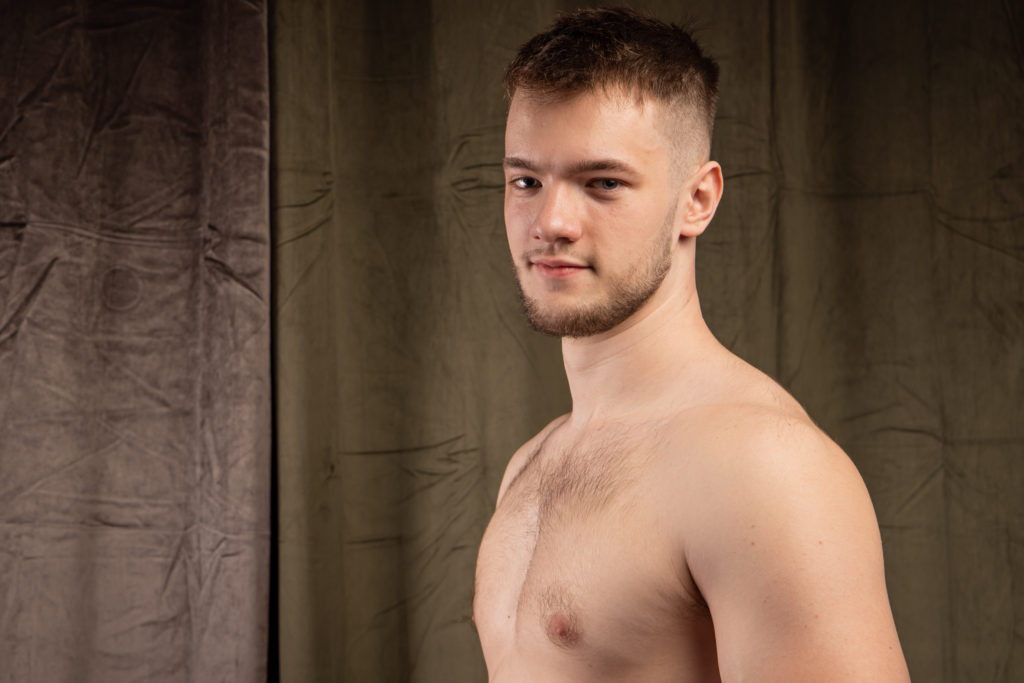 "Curious bi man experimenting with his preferences."
Craziest place you have had sex?
On a tram.
How often do you cum when you're not on camera?
Twice a day.
Top or bottom?
Top.
Favorite fetishes?
Food and feet.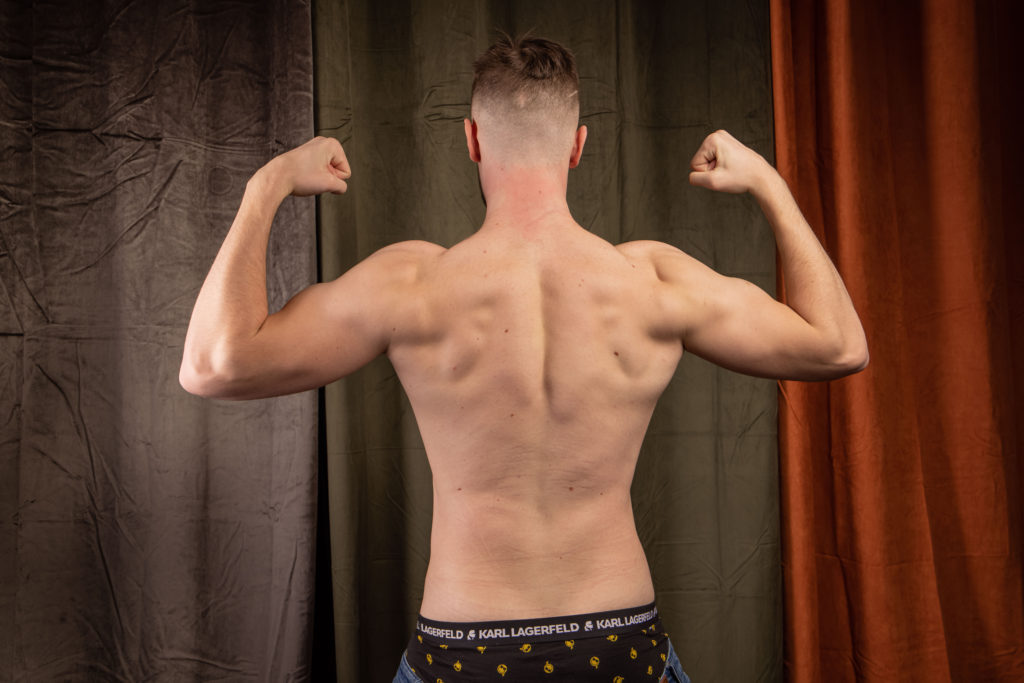 "Trying new things in hope to find myself."
What's the next thing you plan to add to your room?
OhMiBod.
Who are your other favorite cam stars?
Keith Atkins and Emilio Reynolds.
What is the best way to make a dream come true?
Working, fucking, and enjoying life.